APB increases the mutual co-operation with the Chinese banks
31.05.2018
Asian-Pacific Bank continues to strengthen and increase the cooperation with Longjiang Bank Corporation, Harbin, China.
From 18 to 19 May APB participated  "AmurExpoForum-2018", in Blagoveshchensk, where Longjiang Bank Corporation  has performed the bank's presentation as the General investor of the cross-border bridge construction across the Amur River.
PJSC Asian-Pacific Bank and Longjiang Bank Corporation have signed the Memorandum of Understanding within the forum. The memorandum have been signed by Roman Romanenko, Head of the Provisional Administration on behalf of APB and by Mr. Li sun, The First Deputy Director, on behalf of Longjiang Bank
On May 19, 2018 the Parties have signed the Memorandum on buy-sell RMB cash operations.
Longjiang Bank Corporation is one of the important strategic partners of  PJSC  Asian-Pacific Bank.  Banks have excellent basis for mutual cooperation and are responsive on stimulating Russian-Chinese financial cooperation issues.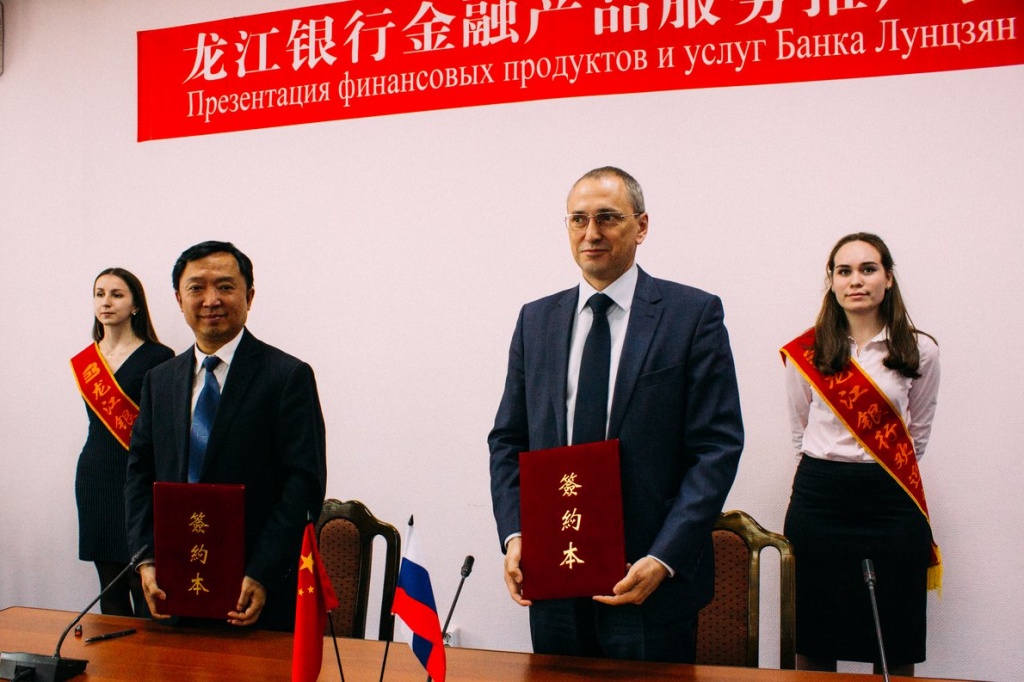 The cooperation between PJSC Asian-Pacific Bank and Longjiang Bank Corporation has been going on since 2012. The main areas of partnership cooperation are: the  correspondent relations with mutual correspondent accounts; international settlements in RMB and RUB; the interbank Deposit operations.
Roman Romanenko, Head of the Provisional Administration, commented:
"We are always glad to new business directions which we can find for ourselves within the current cooperation and, in particular, the development of the Banknote and Trade Finance  operations.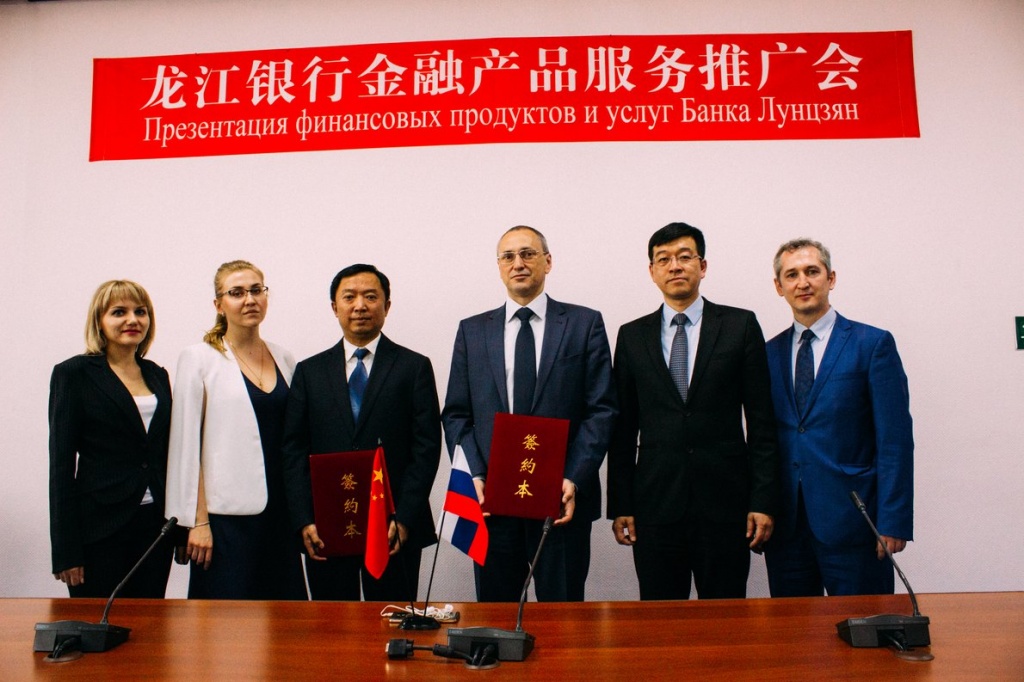 PJSC Asian-Pacific Bank is the market maker in the banknote business and has extensive experience in the execution of these operations: banknote (cash) delivery, the settlement under banknote operations. Along with our partner, Longjiang Bank Corporation, we prepare the fulfilment of the first cross border delivery in cash RMB.
This operation will become historically important not only  between relations of two banks, but will also have a new positive impact on   development of relations between China and Russia. The realization of this long-awaited operation became possible by only full preparation and close cooperation between two banks."
Subscribe the newsletter
If you want to regularly receive news from APB, please fill out the form.
Subscribe